The International Woman's Foundation located in Building 98 "Hacienda del Arcon" is a premier training center for artistic development and healthful aging in Marfa, Texas.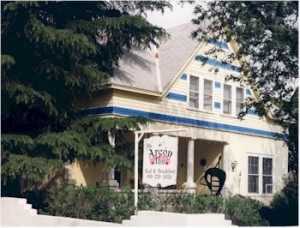 Mona Garcia also runs a lovely bed and breakfast the Arcon Inn.  If you are visiting Marfa and need a place to stay, please check it out.  Click here to go to the Arcon Inn website.
All of the guest rooms are quietly located on the second floor of the Inn. There is also the Arcon Casita, a restored adobe territorial located in the back patio of the Inn. It has two bedrooms, two private baths, a sitting room, kitchen, and a private patio.
The Arcon Inn also offers nature tourism on an 8000 acre ranch. This includes local guide, hiking trails, mountains and wild life. Call for the details 432-729-4826.